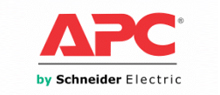 Schneider Electric delivers legendary reliability every step of the way. Our Data Center Physical Infrastructure options provide a strong, secure framework that is able to grow and adjust with your needs, while staying in budget and optimizing network performance.
When Data Center Infrastructure Management software (DCIM) is installed and your data center is operational, you can collect and analyze data, and control power and processes system-wide or on individual devices.
And, our Data Center Life Cycle Services enable you to use as much or little of our expertise no matter where you are in the data center life cycle. We offer a complete portfolio of services to assess, plan, design, build and operate your data center.